Print this page
Moxel electric heater apparatus. CE mark, without odors and smoke 359 € LAST PICES IN STOCK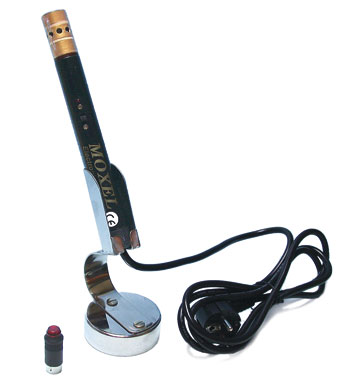 This apparatus replaces with obvious advantages, artemisiae rolls. Immediate switching on and off. No risk of burns with incandescent ashes. No more smells or smoke. Double insulation box and earth connection to ensure absolute safety. Interchangeable head is available separately.
Sizes:17x2cm. on and off switch and the LEDs. Earth connection is required. Power 220V.