Print this page
Massage balls "Reflexoki" 8,50 € the pair
Daily wellbeing through reflexotherapy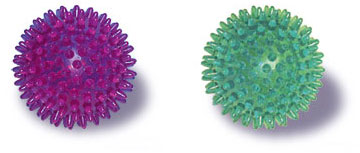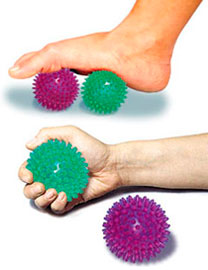 REFLEXOKI massage balls are studded balls in flexible plastic. They are indispensable for reflexo-therapy massage of the feet and hands. Daily use will give you an intense sensation of relaxation, releasing all superfluous tensions in your body, helping your muscles loosen up and improving blood circulation. REFLEXOKI is synonymous with relaxation and wellbeing.
Diameter 7 cm.
– Reflexotherapy foot massage: small circular massage movements gently applied under the arch of the foot will also apply pressure to the reflex zones.
– Reflexotherapy massage of the hand: small kneading movements with the ball in the palm of the hand will massage the reflex zones and strengthen the muscles in the hand, fingers and forearm.