Print this page
Facial reflexive points massager rollers "Ridoki" in Jade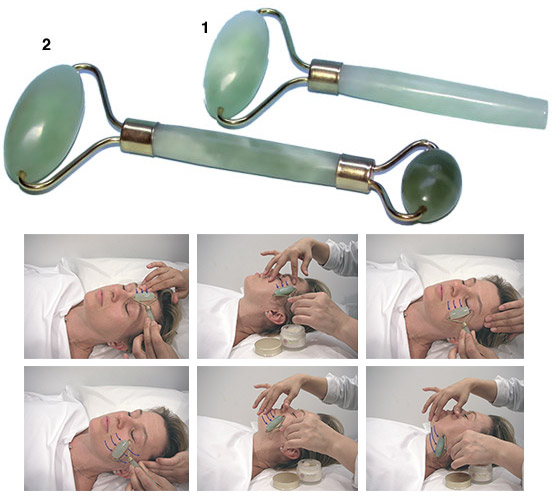 1. Simple roller 19,00 € 11,90 €
2. Double roller 25,00 € 15,90 €
The jade roller is a medicinal herbal mineral cut as a round stone. It purifies, cools and lifts the skin.
It is used by steadily gliding and rolling over the neck and face area. It helps the skin absorb nutrients and detoxifies the skin simultaneously.
BEAUTY BENEFITS: Used as massage tool to smooth away the wrinkles and promote a healthy glow.