Print this page
Magnetic Epaule-Patch plasters pack of 10 Out of sold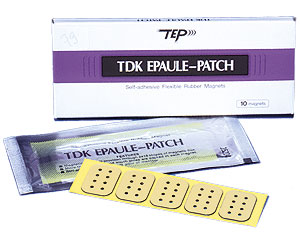 The Epaule-patch releases a total magnetic force of 2600 Gauss supplied by a multitude of channels, which present the North and South Pole. These are even more efficient than the magnets and release a pleasant menthol fragrance when applied to painful areas. They stimulate blood circulation, remove tension and reduce pain. Flexible and easy to apply, they may be reused several times simply by changing the adhesive. The air holes make for comfort during the treatment, which lasts several days.
Size: 2,5 x 2 cm. Box of 10 pieces.