Print this page
Magnetic knee support
Size XL : 29,00 € • Size XXL : 32,00 €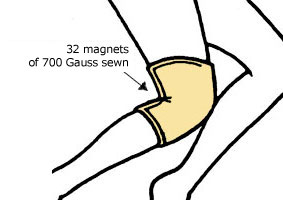 This magnetic knee-pad is practical, comfortable, elastic and washable. It adjusts to all body sizes. Its high magnetic strength provides relief for cramp and muscle strain, soothes inflammation and pain in the muscles and tendons, as well as improving circulation of the blood and energy flows around the knee.